Over the past decade, there has been an explosion in the understanding of the natural healing properties that our own bodies have to offer. Many people are looking for skincare solutions that are more natural than other products/procedures, so platelet-rich plasma (PRP) and platelet-rich fibrin (PRF) are filling that need. 
If this is your first time hearing about PRP and PRF, you may not be sure how exactly they can help you. Is one better than the other? Are they safe? Can I use both at the same time? 
In this Vive Rejuvenation blog, we'll take a quick look at what PRP and PRF are, as well as discuss how they can help you restore or maintain your skin. 
What is PRP?
Platelet-rich plasma was first discovered and named in the 70s, and the 80s saw the first usage of PRP for skincare.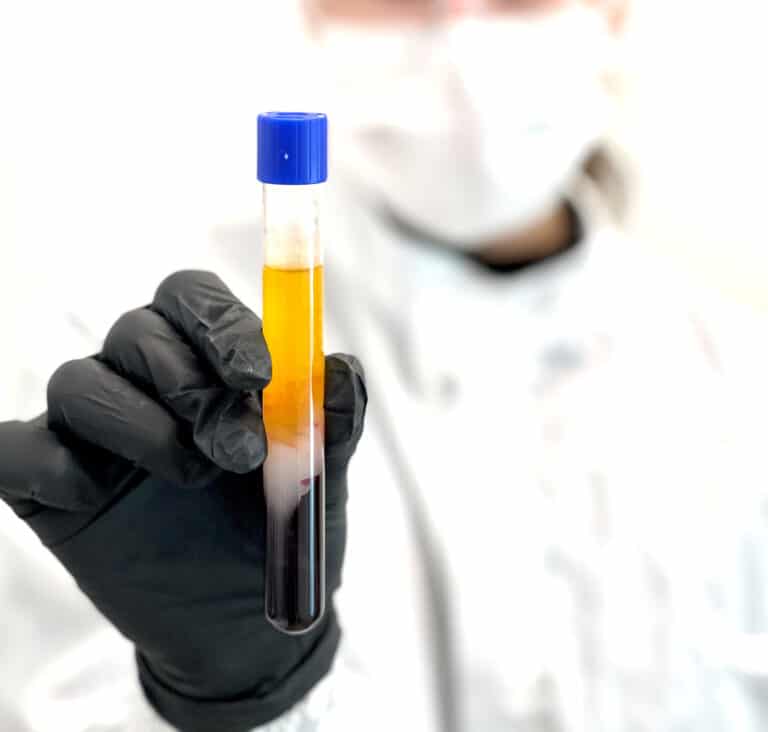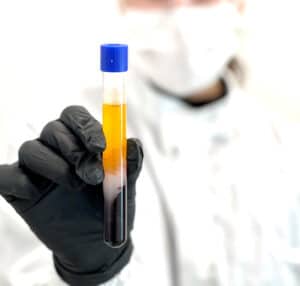 While it has been around for decades, it saw an explosion in popularity when celebrities like Kim Kardashian began using and promoting the procedure. Today, millions of people around the world have tried this procedure with great success. 
PRP utilizes the plasma and platelets of a patient's blood sample. The platelet and liquid plasma combos contain a variety of healing properties that are necessary for skin health and recovery.  
PRP has been proven to provide the following benefits: 
Reduced fine lines and wrinkles 

Boosting collagen production

Tightening skin

Improving moisture retention

Stimulating hair follicle growth and strengthening, on the scalp
While we use PRP for aesthetic treatments here at Vive, PRP has been used in a wide range of medical applications, including physical therapy and post-surgery recovery. 
What is PRF?
Platelet-rich fibrin is used as a separate treatment similar to dermal fillers in which we use a combination of PRP and PRF. Like PRP, the patient's own blood is used to produce the PRF. The production of PRF differs mostly in the slower speed at which the blood is spun to produce the product. This means that more stem cells and healing factors are present in PRF than PRP on average. PRF also requires less blood from the patient on average as well. 
Your blood plasma has platelets, fibrin, and white blood cells that are used to extract the fibrin and white blood cells. Fibrin is a type of protein that the body naturally uses in response to bleeding. When your blood clots after a cut, you can thank your fibrin for its major role in that process. 
As a combination of platelet cytokines, stem cells, and growth factors, platelet-rich fibrin is able to promote skin rejuvenation, wound healing and can be used to correct volume loss much like hyaluronic dermal fillers, and hair growth. Specifically, PRF has been found to have the following effects:
Helps in hemostasis

More efficient cell migration and proliferation

Slow polymerization leading to favorable healing 

Supportive effect on the immune system
These benefits translate to PRF being useful for the following benefits: 
Volume correction to fill hollowed areas such as under the eyes and midface

Definition of the jawline and lower face; lifting and contouring

Smoothing fine lines and wrinkles

Anti-aging
So, Which Is Right For Me?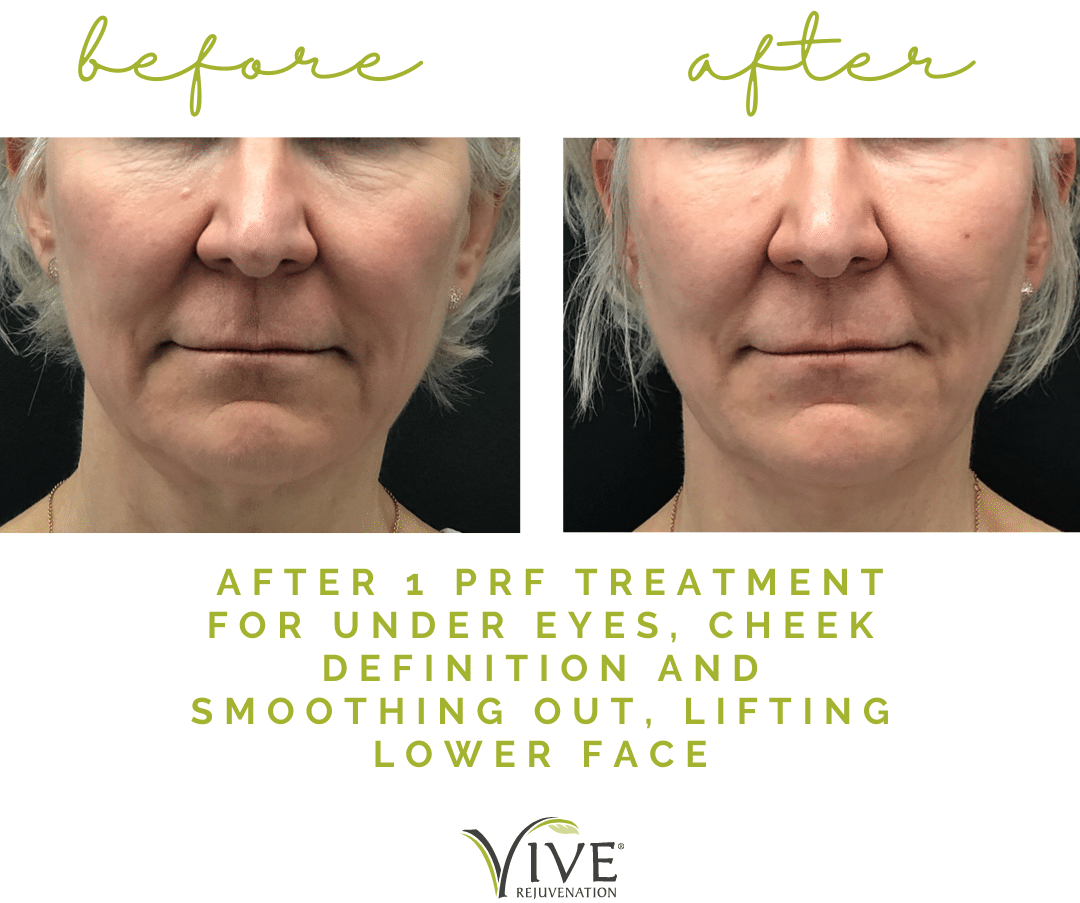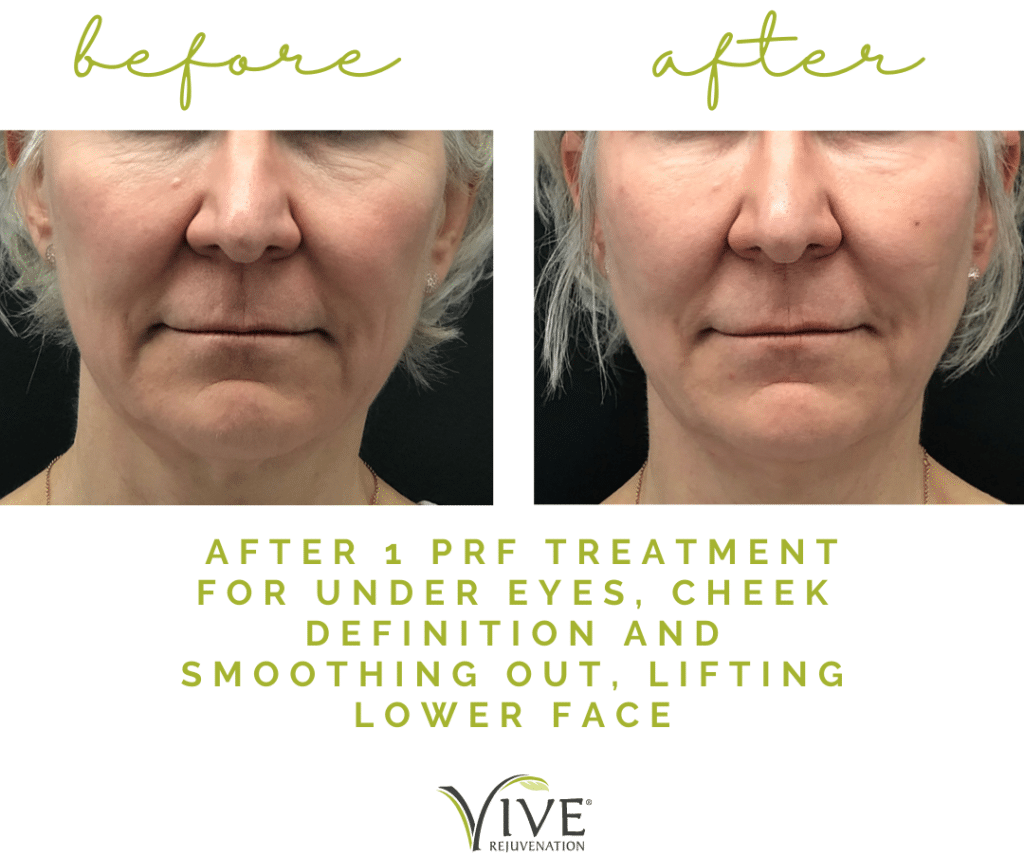 So now you have an idea about what PRP and PRF are, but that still leaves the question, "Which should I use?" Well, it depends on what issues you have and your aesthetic goals. PRP and PRF have some overlap in what they can do, they also have some key differences as we stated earlier. 
While these procedures work well by themselves, you can also use them together, and with other procedures. For example, PRF has been shown to correct volume loss, define, lift and contour cheeks, lower face and under the eyes. The results are long-lasting up to a year and it has a soft and natural result.  PRF can be combined with fillers like Juvederm. Immediately after your PRF treatment, we will use the remaining PRP product and combine it with microneedling for all-over skin rejuvenation, firming, and improvement in tone and texture.
This means that you can tailor your treatments to your unique skincare needs. When you schedule an appointment with our team, we can help you decide which procedure is best for you based on your needs, your goals, and our collaborative approach to helping you achieve your version of looking and feeling fabulous. 
We're Ready to Meet With You at Vive Rejuvenation!
Whether you are thinking about using PRP and PRF or simply have more questions, our staff at Vive Rejuvenation would love to help. To get started, please feel free to contact us via phone, email, or through our website to have your questions answered or to schedule your consultation!