Professional Belkyra in Calgary
Double Down on Your Double Chin
Belkyra Cost in Calgary Worth a Double Take
We have solutions for treating extra fullness under the chin, under the jawline and around the neck.
A double chin may develop regardless of your weight and is more often a result of genetics and aging.
Diet and exercise may not be enough to reduce a double chin, and younger people may have extra fullness in that area. What can help? Many end up turning to Belkyra in Calgary to slim out a double chin.
Belkyra™ is a Health Canada approved and FDA-cleared injection procedure that is clinically proven to eliminate fat cells underneath the chin. This minimally invasive, non-surgical treatment reduces the appearance of a double chin and restores the definition to the neck and jawline for a more youthful appearance.  Compared to liposuction or surgery, Belkyra cost in Calgary posits a more innovative, inexpensive solution for many that wish to shape and refine their chin and jawline with a non-invasive procedure. 
Anyone who receives Belkyra in Calgary can expect it to take 20-30 minutes. The first step with this procedure is to clean and mark the area under the chin with a treatment grid. The grid acts as a guide for precisely injecting a medicated solution of deoxycholic acid that will break down and eliminate unwanted fat cells. Following treatment, you may experience a stinging sensation along with some mild tenderness, numbness, swelling and bruising. Swelling may last 10-14 days, but shouldn't interfere with your normal routine.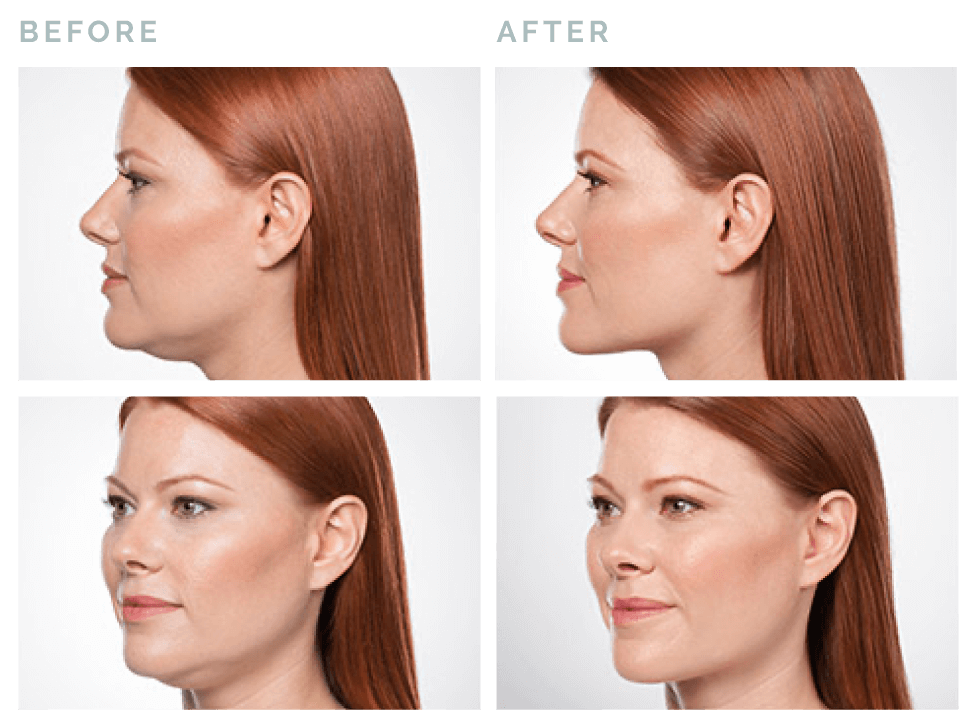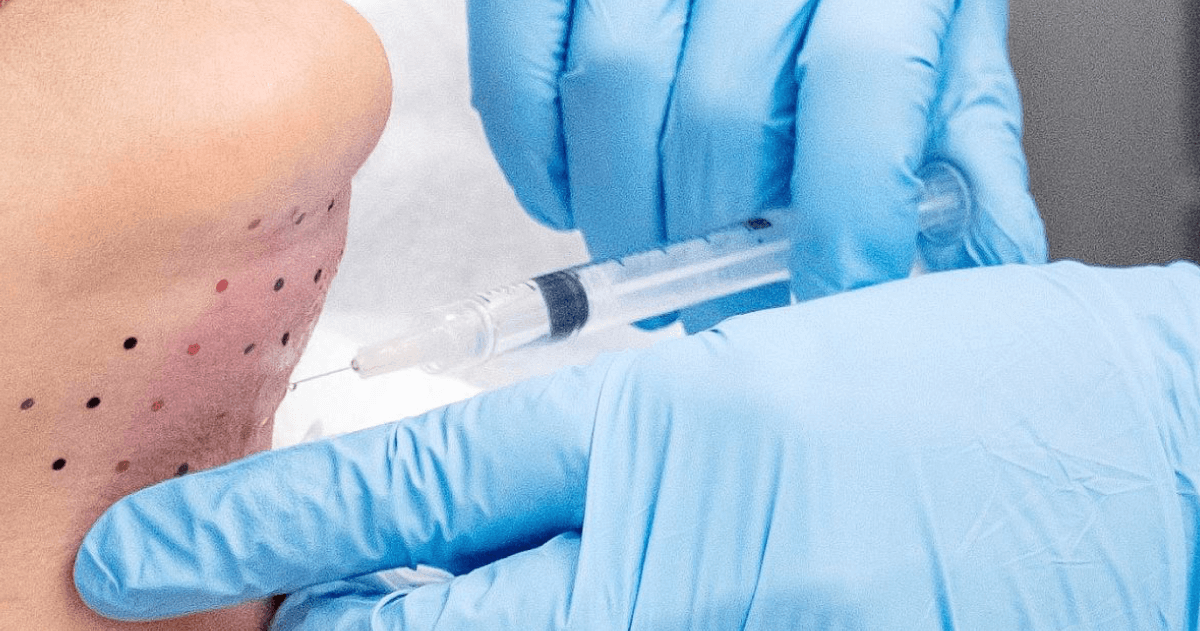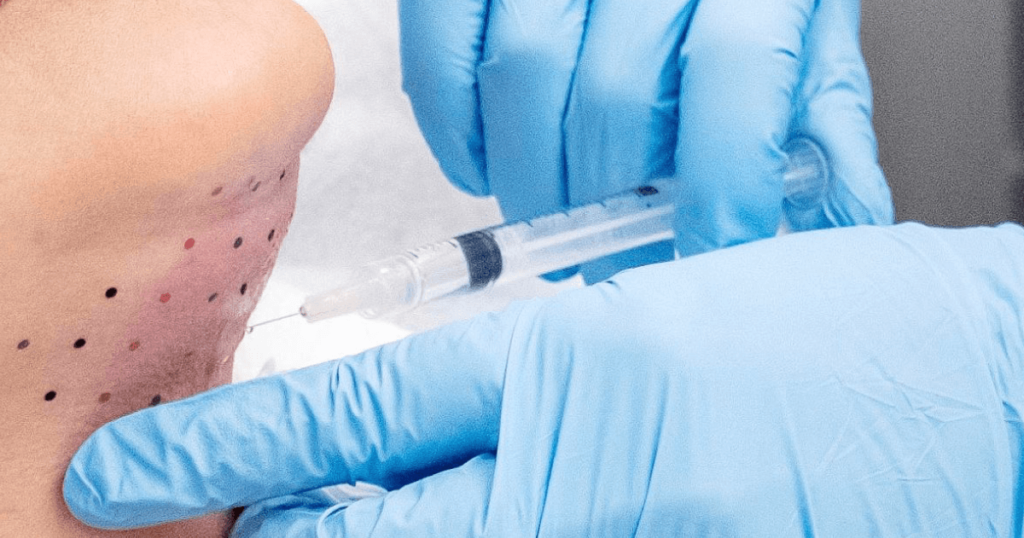 $600 – $1200 per treatment
Usually 10-14 days for initial recovery
Other treatments to enhance Belkyra
Skincare recommendations with Belkyra
All injections have some level of discomfort and Belkyra™ is an injection treatment. You will experience an immediate uncomfortable stinging and pinching sensation that increases and then starts to lessen quite quickly over 5-15 minutes. We apply a cool compress to help lessen the discomfort. You may consider having a local anesthetic before your treatment to make it virtually painless, although most patients manage without it. 
Following your treatment, you will experience some local tenderness and swelling. This sensation will decrease over the next 8-24 hours, while the general swelling, possible numbness and bruising will take a few weeks to fully resolve.
HOW SOON WILL I SEE RESULTS?
Patients usually notice results 8-10 weeks after each treatment. Most patients see best results for long lasting fat reduction and contouring after 2-3 treatments. 
After the recovery period has passed, the fat pad under your chin is reduced, contours of your neck and jawline are refined and your skin is firmer, for a more youthful facial profile.
WHAT'S THE RECOVERY TIME LIKE?
The recovery time for this treatment is about 10-14 days, however mild swelling and numbness may linger and lessen over the next 2-3 weeks. A series of 2-4 treatments 8-10 weeks apart, is recommended to achieve optimal contouring results.
HOW DO I MAINTAIN MY RESULT?
Belkyra™ treatments give long lasting results and with a healthy active lifestyle, future treatments are not necessary.
Book A Consultation For Belkyra in Calgary Today
Vive offers safe and clinically proven options for double chin treatments in Calgary. These include fat-dissolving injections with Belkyra® and fat-freezing treatments with Coolsculpting™ to contour the area under the chin and jawline with minimal downtime. Book a complimentary double chin consultation, and we will assess your concerns and develop your personalized treatment plan tailored to your individual needs – whether it's through Coolsculpting™ or getting Belkyra in Calgary. Instead of pricy, invasive procedures or surgery, Belkyra cost in Calgary is worth it for reaching your esthetic goals and reducing the look of your double chin.