The Pearl procedure combines the beneficial impact of a resurfacing laser with the gentleness and safety of Cutera technology to treat signs of aging, scarring, and sun-damaged skin. Pearl reduces wrinkles, uneven texture, scarring and sun damage with fewer treatments and less overall recovery than other resurfacing and non-ablative technologies to provide new healthy skin with a pearl-like glow. Only 4-5 days social downtime gets you back into your normal routine quickly while enjoying the results of smoother, firmer, healthier skin.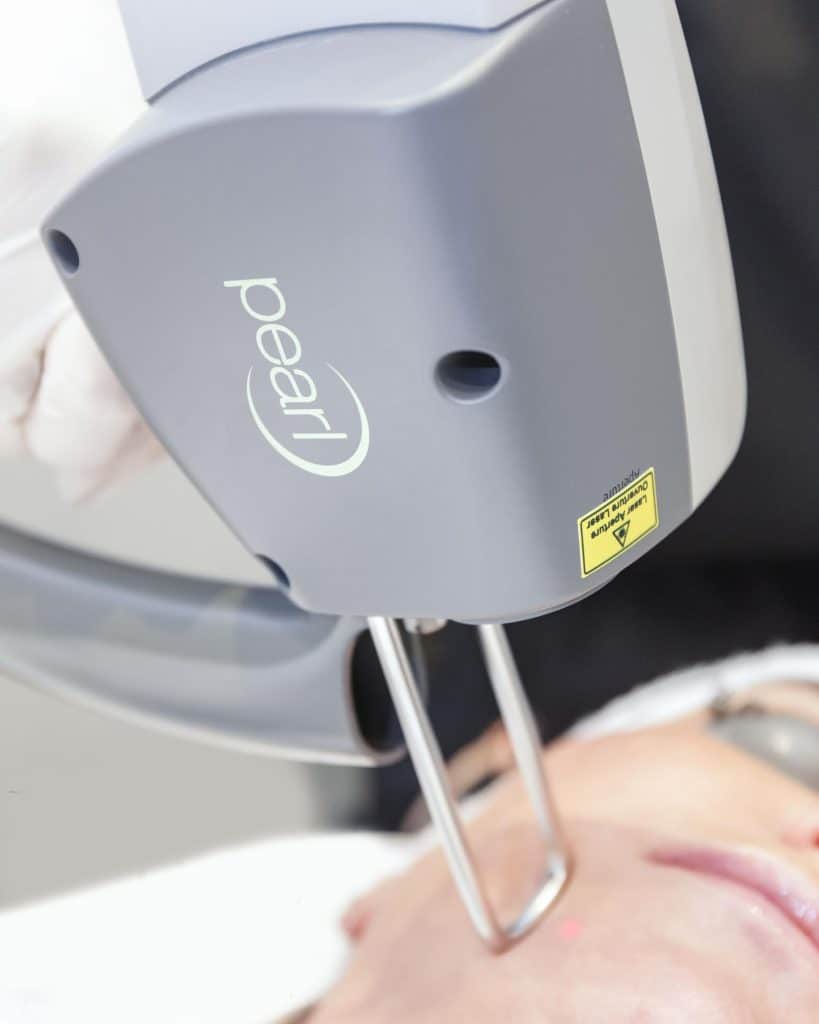 Arrange to be off for 4-5 days of recovery. Specialized recovery skincare is needed for the week after your treatment, and a recovery protocol is followed.
1-3 treatments, done every 3-12 months.
Other treatments to enhance Pearl
Skincare recommendations with Pearl