Agnes Panszczyk has 12 years of experience as a medical aesthetician and skin care specialist, and her love for skincare and ongoing education has given her the skills and experience to confidently assist clients with achieving their skincare goals.
Client-focused, diligent, and passionate, Agnes has an excellent track record of both academic and professional accomplishments over her career. In 2018, Agnes graduated with her diploma in Business Administration and Management from the Southern Alberta Institute of Technology (SAIT) and was part of the Phi Theta Kappa Honors Society.
Agnes strives to continuously learn and grow in the medical aesthetics industry by taking part in ongoing educational opportunities for our products and services. With a combination of administrative skills, along with a mindful and caring approach to customer service, Agnes helps to ensure every guest has an enjoyable and successful experience at Vive.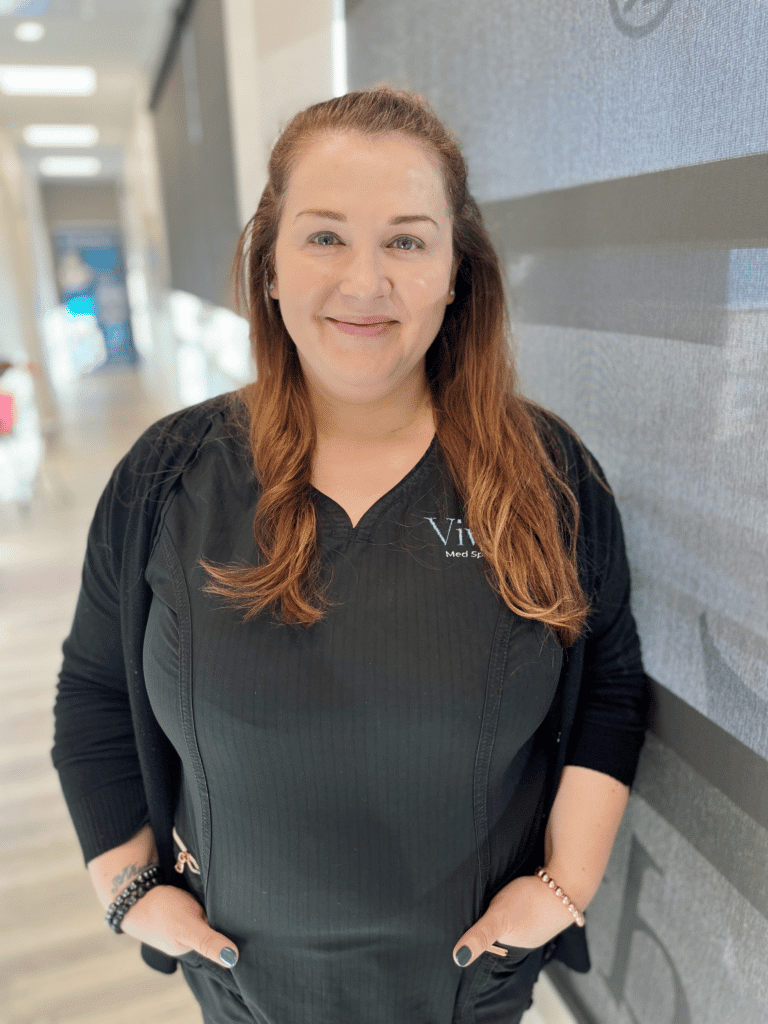 Born and raised in Poland, Agnes moved to Calgary in 2013, but her love for travel started at a young age when she moved to Ireland in her early 20's. Outside of work you can find Agnes reading, listening to audiobooks, or enjoying the mountains while camping with her husband and their dog.
Agnes' favorite products that help maintain her sensitive skin are Derma V from Vivier and Rozatrol from Zo SkinHealth.