Lynette has over 5 years in the esthetics industry and over 8 years in leadership.  Creating the best possible clinic experience is Lynette's ultimate goal for our clients. Passionate about skin and skin care, Lynette is always increasing her education in the latest technologies and products.
As Clinic Manager, Lynette plays a pivotal role in making sure that you have an incredible & personalized experience at our clinic. Lynette is your go-to person for all things Vive. She will work closely with our team to ensure that your time with us is time well spent.
Lynette absolutely loves talking to our clients and creating relationships. It means the world to her when you leave feeling cared for, informed, and feeling good about yourself and your treatment plan.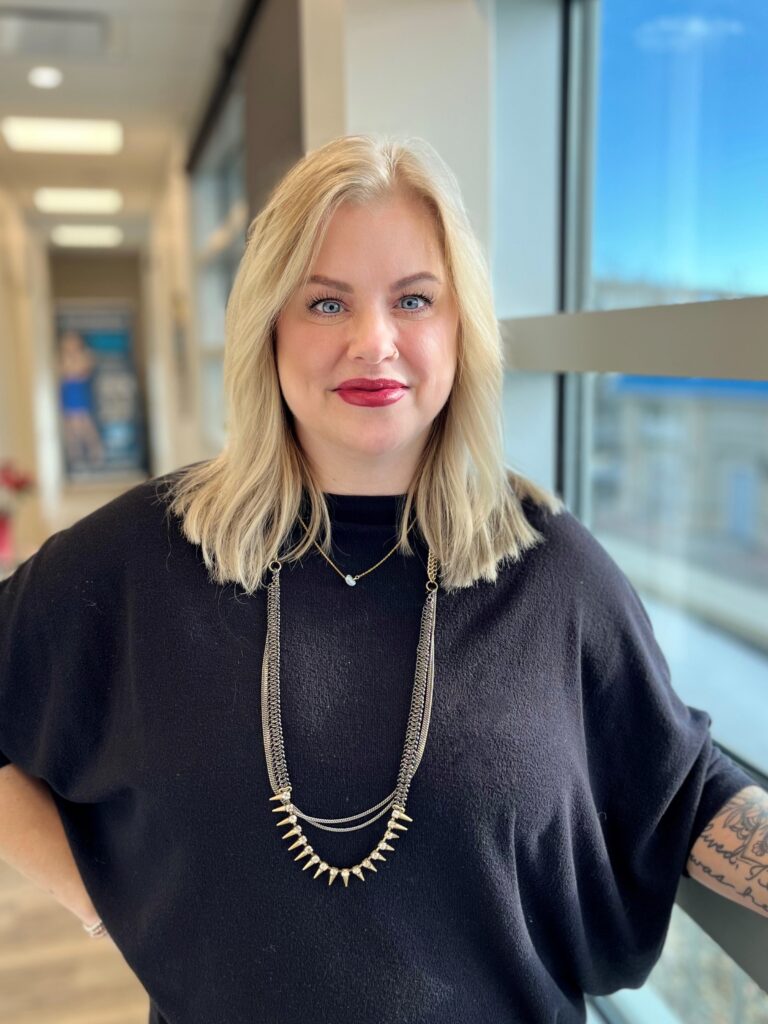 When you book in for a consultation with her, she will ensure you receive a personalized experience while at our clinic. She will speak with you about your skincare needs, treatment options, and will also be available to answer any questions you may have.
Lynette's Mantra: Medical Esthetics is more than just looking good; it's feeling good in your skin inside and out – that is our ultimate goal at Vive Med Spa.