When you are looking for skin care treatments in Calgary, you want to choose something that is safe with few unexpected side effects. This is where non-invasive skin care comes into play. Many non-invasive skin care procedures and treatments result in healthy, glowing skin, but knowing which one is right for you can be difficult with so many options available. 
Some treatments or procedures can be timely, expensive, and uncomfortable. At Vive Med Spa, we're proud to offer a wide range of convenient and effective procedures that aren't invasive and produce quick results. 
To learn more about our non-invasive skin care procedures, give our Calgary medical spa a call at 403.237.8428 today!
Our Favourite Non-Invasive Skin Care Procedures
When you're juggling a lot and have a busy schedule, you want a procedure that will be quick and efficient. Some skin care procedures may cause discomfort throughout the day, which isn't ideal. That's why we're proud to offer other options to keep your skin radiant with minimal to no discomfort. 
Here are a few of our top procedures that aren't invasive: 
Venus Legacy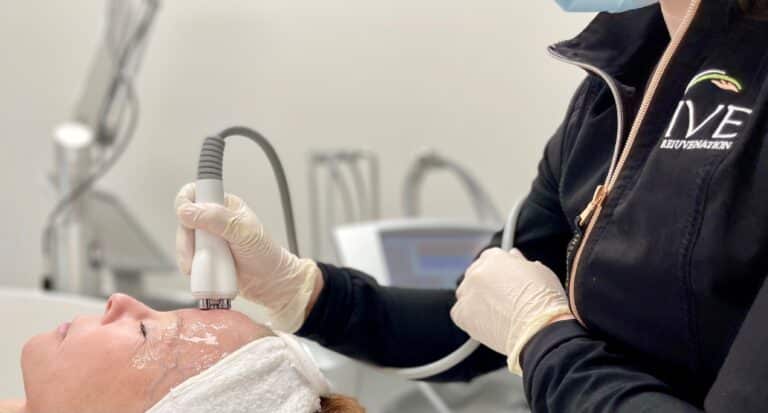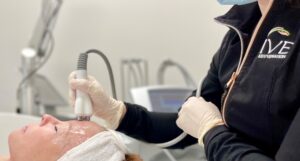 Venus Legacy is a treatment that utilizes radio frequency-generated heat to tighten loose skin and contour the face and body. It is a great treatment option for cellulite, sagging skin, fine lines, or wrinkles. It can be used on various parts of the body and feels like a hot stone massage type of heat. 
Botox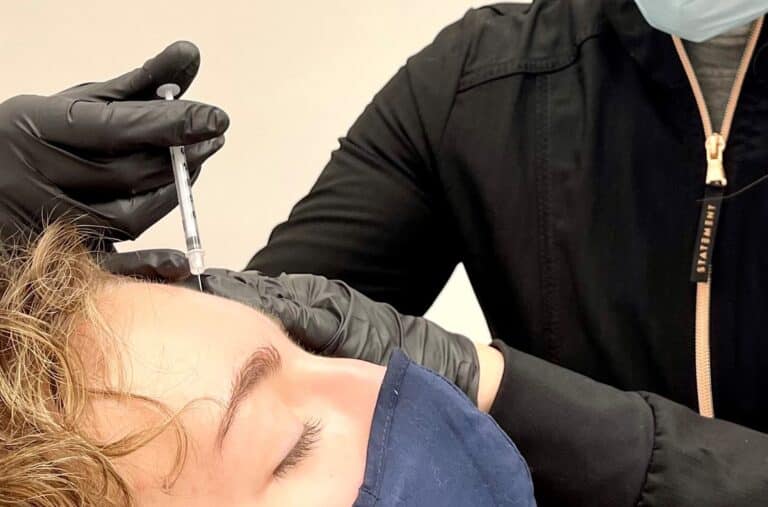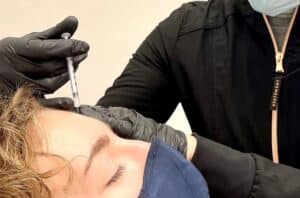 Botox consists of an injectable neuromodulator that is excellent at treating fine lines or wrinkles. It works by focusing on how facial muscles that cause lines and wrinkles work and relaxing them. The procedure is quick and often targets different areas of the face, such as the between the brows, forehead, crow's feet, chin, or nose. 
CoolSculpting
This is a non-surgical fat removal procedure that uses controlled cooling to target stubborn areas of fat. Since fat cells are more sensitive to cold, using concentrated freezing temperatures can kill off fat cells, resulting in a permanent reduction of the fat.
PICO Genesis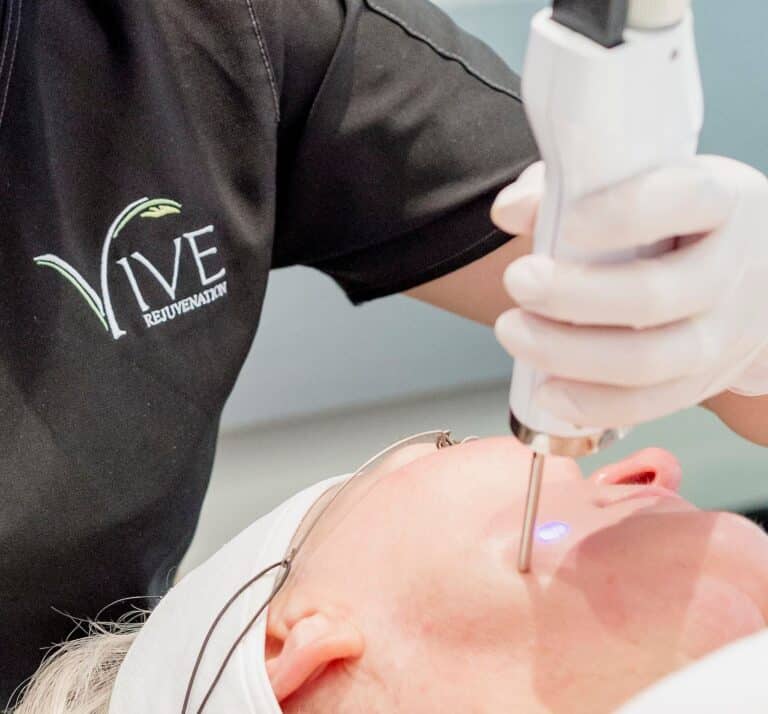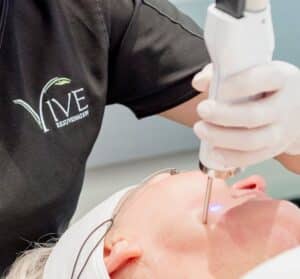 PICO Genesis reduces brown discoloration as with hyperpigmentation, Melasma, or sun damage. It smooths out the skin and improves the overall appearance. It utilizes short, pulsing wavelengths with photo-acoustic energy that produce a brighter complexion. 
Laser Genesis
This skin care procedure uses a laser to even out skin tones, redness, scars, and fine lines. This is a great option for those dealing with sun damage, Rosacea, or scarring. It is safe for all skin types and can be used with other treatments. 
Microneedling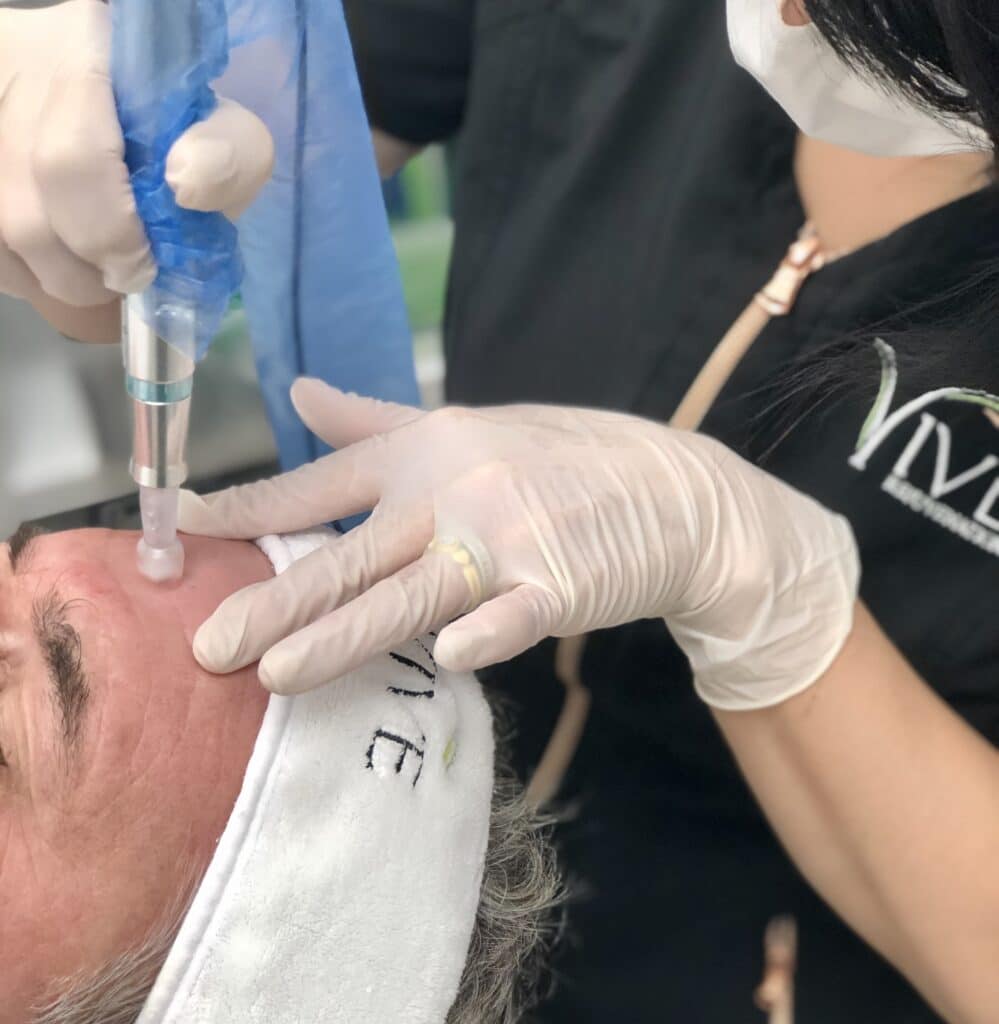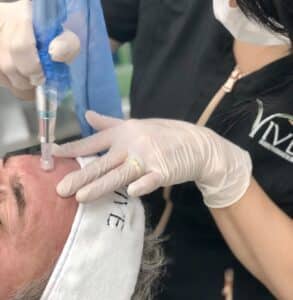 Microneedling is a minimally invasive treatment that reduces the appearance of wrinkles, fine lines, or sagging skin. It can also be beneficial for scarring and stretch marks. The procedure boosts the body's collagen production, resulting in new, healthy skin cells. 
Call Vive Med Spa today to schedule your non-invasive skin care procedure — 403.237.8428!
What to Expect from Our Skin Care Treatments
While results for each skin treatment procedure will vary over time, you can often expect to see visible results in as little as 2 – 4 weeks! Treatments are best done consecutively for superior results. You may have some sensitivity or tenderness after a procedure, depending on which one you find works best for you. 
Choose Our Calgary Med Spa for the Best Skin Care Procedures!
If you're ready to achieve beautiful, radiant skin, then Vive Med Spa would love to help! Everyone's skin concerns are unique, so we strive to offer our clients solutions that suit their specific skin concerns, all without impacting their regular schedule and lifestyle. 
To learn more about the non-invasive skin care procedures listed above, simply contact us at 403.237.8428 today! Speak to one of our educated staff today to see what can help target your problem skin and schedule a skin treatment session at our Calgary medical spa!