Chemical Peels In Calgary
In-office epidermal peels are a non-invasive way to immediately refresh and brighten the skin with no downtime. Blends of peeling agents such as alpha-hydroxy acids, anti-oxidants, and exfoliating ingredients safely remove superficial cell layers. Once the superficial cells have sloughed off, a fresher, brighter and smoother complexion is revealed. A series of 4 to 6 peels done every 4-6 weeks, stimulates cell renewal while helping to minimize fine lines and wrinkles, repairing photodamage, hyperpigmentation, and superficial acne scarring.
Chemical peels are typically applied to the face, and sometimes, depending on the concern, can be done on the neck, back, and chest.
If you are looking to refresh the look of your skin, then a chemical peel may be the perfect way to do it. Book a consultation with us today to get started!
Known as the "Hollywood Peel", the activated carbon, alpha hydroxy acids and antioxidant blend gives an effective exfoliation with noticeable brightening and tightening. We recommend to do a V Carbon Peel every 4-6 weeks or before a special event.
V Carbon is a modular system made up of V Carbon Film and V Carbon Spray, that allows for a mild, moderate or deep exfoliation treatment, with a brightening and tightening effect.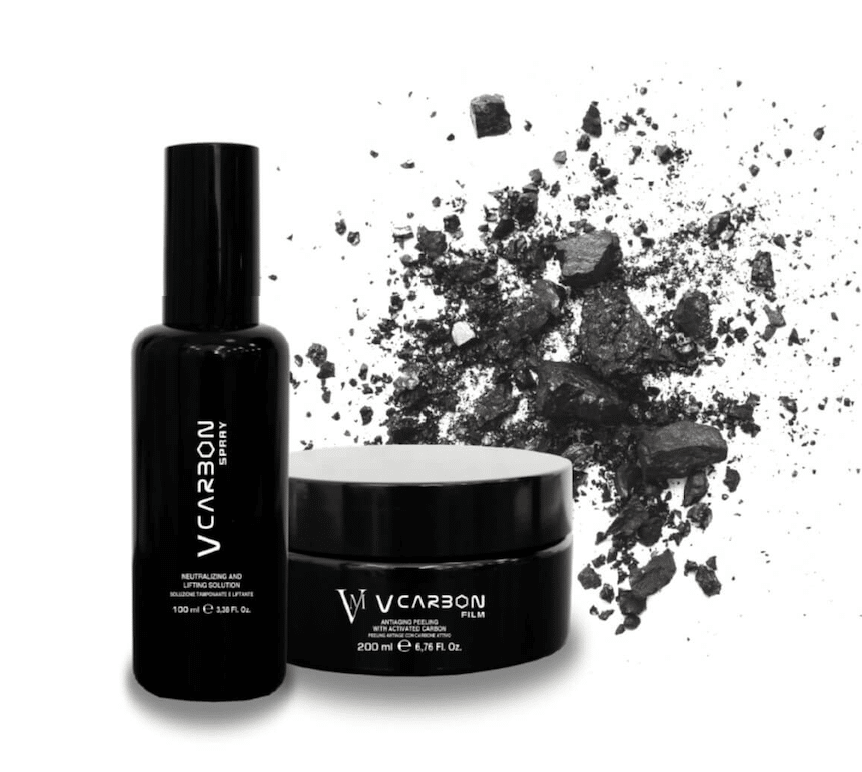 Alpha hydroxy acids are natural exfoliating agents with manageable regenerating and brightening qualities:
Antioxidants with anti-aging and brightening benefits:
Carbon provides detoxifying and purifying properties
V Carbon Spray regulates the depth of the treatment by blocking the action of the V Carbon Film, while at the same time gives an immediate lifting effect thanks to the presence of specific micronized hexapeptides.
Starting at Cost & Time Of Procedure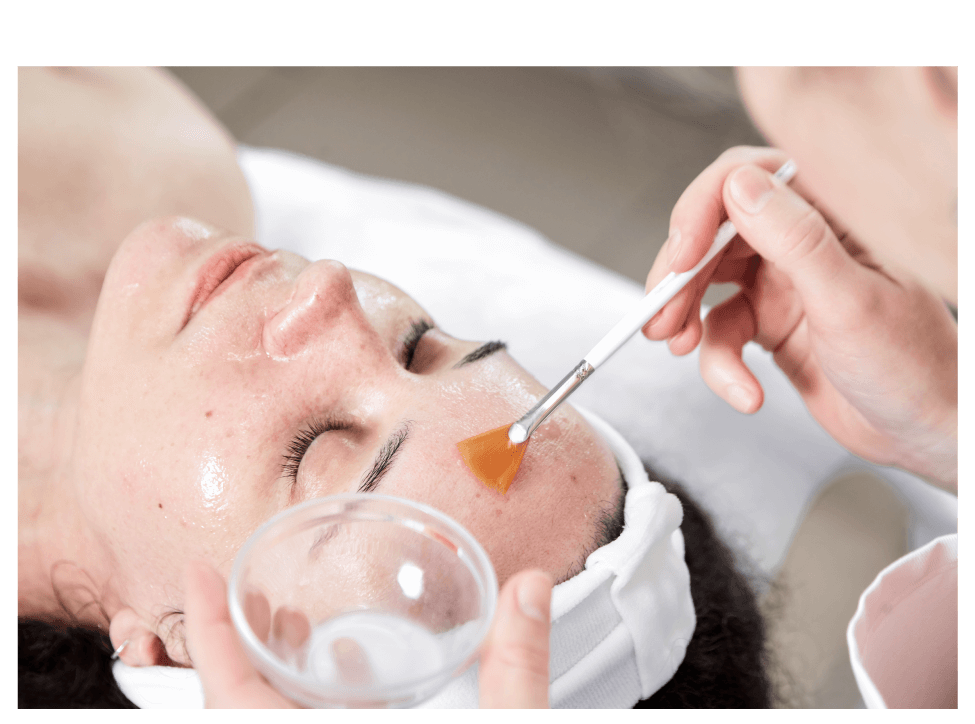 Range: $149 – $198 depending on the number of treatments and package selections.
You may experience different degrees of redness, dryness, peeling and increased sensitivity depending on the type of peel you have. Recovery recommendations are reviewed so you know what to expect and which peel is best for you.
Time of Procedure: 30 min.
We recommend to have a Chemical Peel every 4-6 weeks.
Skincare recommendations with Chemical Peels
Are There Different Kinds of Peels?
Yes! There are quite a few different types of chemical peels, differentiated by their active ingredients and strength. From milder gentle enzymes to alpha-hydroxy acids to stronger Jessner's peels, chemical peel ingredients differ, depending on the degree of peeling you want to achieve.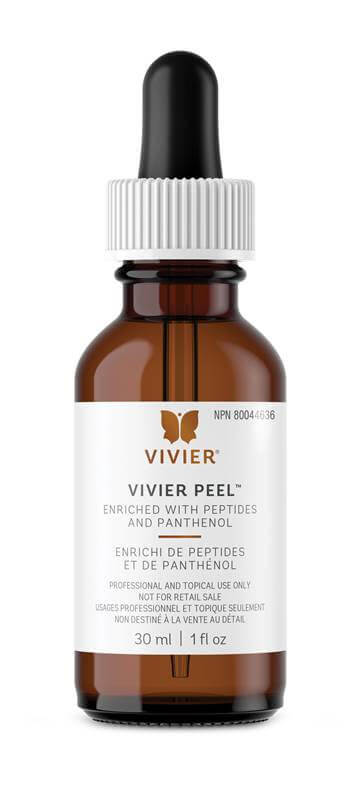 Mild to moderate peels may be a combination of naturally-occurring acids like lactic and glycolic acid. They may also be mixed with other active ingredients that help to exfoliate, hydrate or brighten the skin. Stronger peels with ingredients such as salicylic or retinoic acid result in a more robust peel, but they must be applied with more care and attention to skin type and skin issues to avoid unexpected results such as post-inflammatory hyperpigmentation (PIH). Downtime and recovery time such as redness, peeling, dryness, and tenderness, is longer with a more assertive peel. A mild peel may have a minimal recovery, but may still provide a fresh glow to the skin.
They are used for uneven superficial pigmentation, some types of acne, fine lines, dry skin, and rough texture.
Chemical peels are indicated to produce a wide range of benefits. Chemical peels can be used to:
Soften wrinkles and fine lines 
Reduce hyperpigmentation &  scarring  
Reduce brown spots and texture from sun damage  
Decongest pores and reduce blackheads and whiteheads  for acne-prone skin
Contribute to a smooth, glowing complexion  
Help other products absorb into the skin more effectively to work better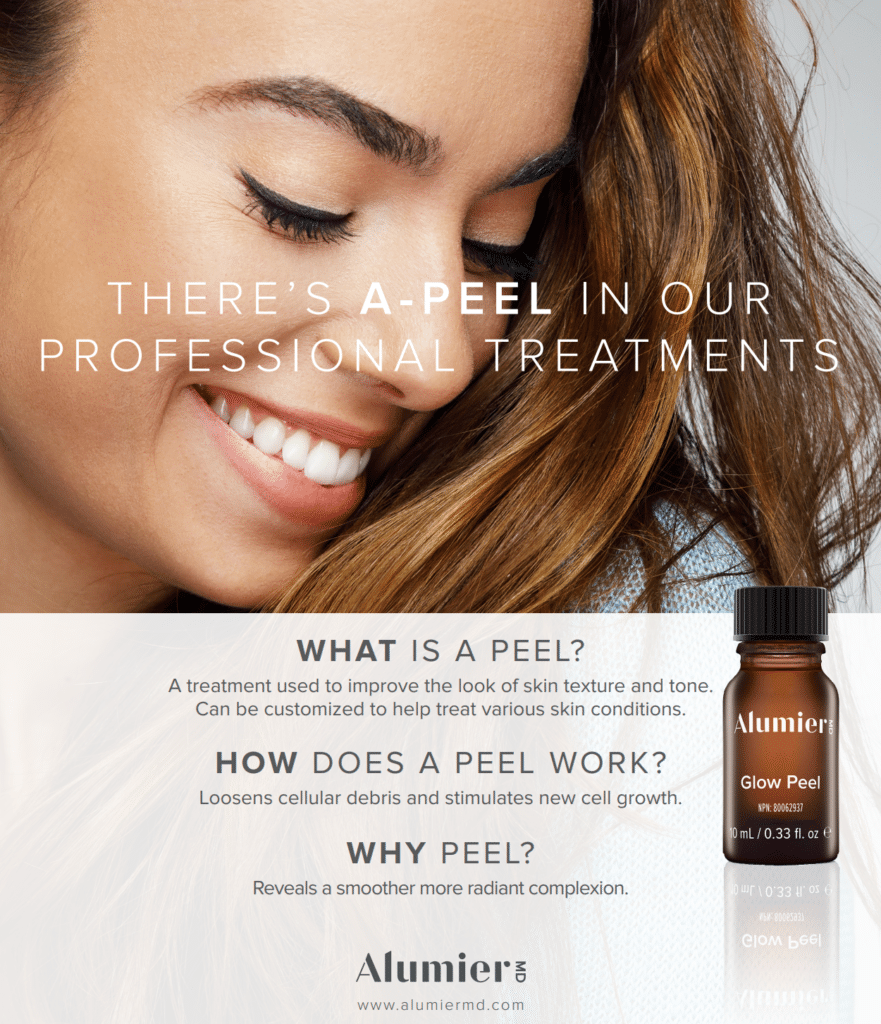 Who Are Chemical Peels Right For?
Chemical peels may be part of a skin rejuvenation plan for most clients, depending on their skin type and skin concerns. During your skin consultation, we will review your skin type and rejuvenation goals and suggest the best type of peel that is safe and effective for you.
Book A Consultation Today!
Ready for a smooth and reflective complexion with a chemical peel? Book a consultation with us today to learn if a chemical peel is right for you!