PICO Genesis™ introduces an entirely new approach in the treatment of sun damage, hyperpigmentation, Melasma, discrete lesions and skin revitalization on the face, hands, and body, for all skin types. PICO Genesis™ is the latest aesthetic treatment to improve the appearance of unwanted freckles, sun spots and age spots, gently, predictably and quickly. We regularly treat the face, neck, chest and hands. PICO Genesis™ combines the benefits of three wavelengths in ultra-short pulses to cause a non-thermal, photo mechanical disruption. The result is a brighter, more uniform complexion with fewer side effects, minimal downtime, and fewer treatments. We usually recommend a series of 2 – 4 treatments done every two to six weeks. Our clients love this treatment because it is safe for all skin types, and leaves a firm, smooth and glowing result.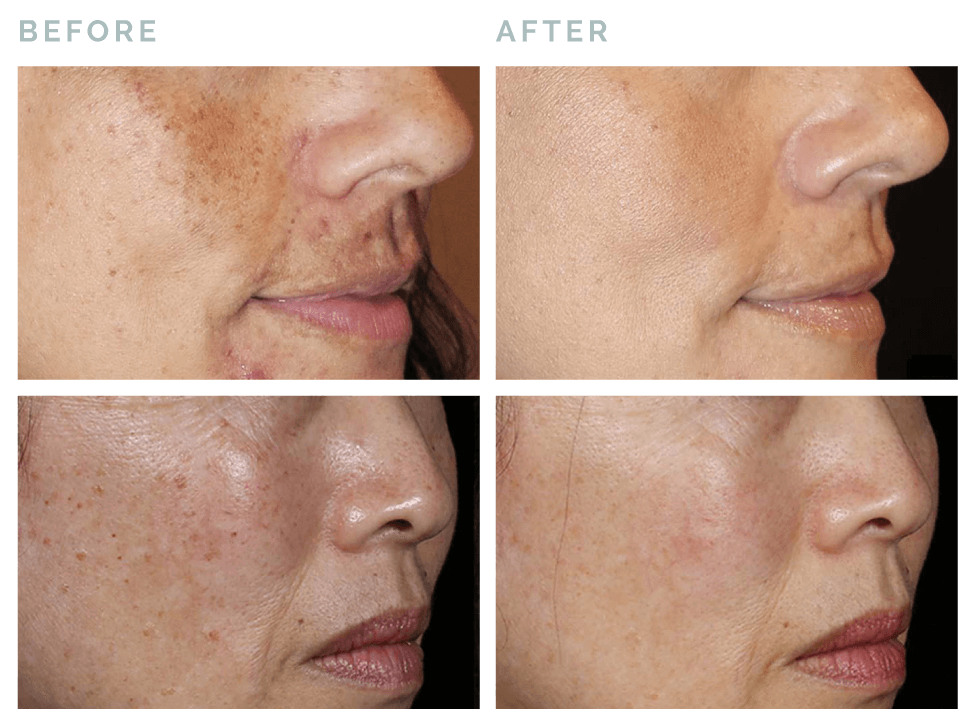 Hydrating medical grade skincare and sun protection spf 30 is recommended. 100% mineral makeup may be applied gently 24-48 hours after the treatment.
Redness and swelling for 12 – 24 hours afterwards. Brown spots and brown discoloration will be red and raised for 1-3 days and then slowly fade over 1-2 weeks.
We recommend a series of 2 – 4 treatments done every 2 – 6 weeks. 
Other treatments to enhance PICO Genesis
Skincare recommendations with PICO Genesis: