There are myriad body sculpting procedures meant to help clients achieve their ideal look. Coolsculpting and Venus Legacy are powerhouses of body contouring technology. At Vive Med Spa, we proudly offer both. As such, we are often asked about which one is better. In this blog, we tackle that very question!
Wait, What Is CoolSculpting?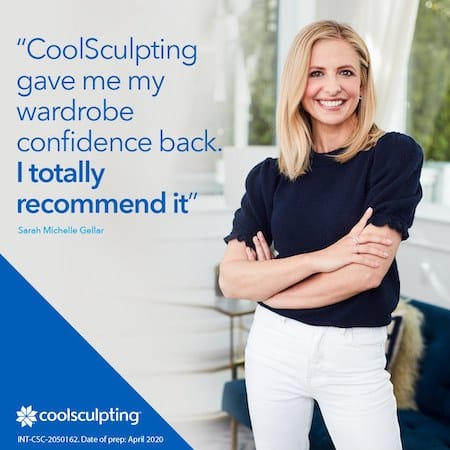 CoolSculpting is a fat reduction procedure that uses unique cooling technology to remove unwanted body fat. Using a process called "cryolipolysis," the CoolSculpting device freezes fat cells which are then broken down by the body. Since fat cells react to cold temperatures differently than other cells, the cold temperatures can be used without harm to other types of tissue. It's a "cool" way to get rid of fat without any invasive procedure involved.
The results from CoolSculpting could be noticeable a few weeks after the procedure, but the complete results may take up to 3 months to fully develop.
Since its invention in 2005, Coolsculpting has gone on to become the world's #1 fat reduction procedure.
You can expect the following benefits from a Coolsculpting procedure:
Less expensive and less risk than invasive surgery
No scarring
No downtime
Minimal discomfort
So What's Venus Legacy?
Venus Legacy is a cosmetic treatment that uses multi-polar radiofrequency and pulsed magnetic fields primarily for skin tightening and cellulite reduction. The procedure can also enhance your collagen production. Like Coolsculpting, it is a non-invasive, safe, and quick procedure, making it incredibly popular worldwide.
Results are noticeable after a series of treatments over 8 -10 weeks, and improvements continue after the treatments are finished. The number of treatments recommended will vary on the area of concern and individual goals.
The main benefits of Venus Legacy include:
Smoothing wrinkles and cellulite
No downtime
Tightening sagging and lax skin
Decreasing the appearance of stretch marks
Which One Is Better For Me?
Now for the main question—which is better? Well, while we'd love to say one or the other, the truth is that neither procedure is best. Rather, each one is best for its primary functions. CoolSculpting is designed primarily for fat reduction, while Venus Legacy is designed to reduce cellulite and tighten skin. The benefits do overlap somewhat, but they remain two distinct procedures. Therefore, which one will be best for you will simply depend on what your needs and goals are for your body.
If you aren't sure what procedure is right for you, then our experts at Vive would be happy to conduct a complimentary consultation with you to discuss your goals and create your personal plan.
Why Choose? Combining CoolSculpting and Venus Legacy
So, we've established that CoolSculpting and Venus Legacy provide distinct benefits for clients. However, they are beautifully complementary for body contouring when used in tandem. As such, we often recommend both procedures for maximum results. During your consultation, our team can craft a body contouring plan using both procedures to achieve your unique needs and goals.
Typically, CoolSculpting is used initially, then Venus Legacy is used after the CoolSculpting process. This is because Venus Legacy could be used to tighten any pockets of skin from the CoolSculpting process, as well as reducing cellulite. This makes these procedures an incredible combination for our clients.
After the procedures, we also provide suggestions on how to maintain your results long-term.
FAQs About Body Contouring Tech
Are these procedures painful?
Not at all! Both Venus Legacy and Coolsculpting are virtually painless, with many clients saying that Venus Legacy, in particular, is actually a pleasant sensation similar to a hot stone massage. While some may experience mild discomfort, the vast majority of clients feel no pain or discomfort.
Does the fat come back after Coolsculpting?
Nope! Since the body does not produce more fat cells after the procedure, your fat cells will be gone for good in the areas treated. However, your body can still store fat in your remaining fat cells, so maintaining a healthy, active lifestyle is still important.
How long do the results last?
Since Coolsculpting destroys fat cells, the results are permanent. The results for Venus Legacy are proven to last an average of 18 months, and luckily, maintenance treatments help prolong results. An active healthy lifestyle is a key to getting the best results for both types of treatments.
Are there any medical restrictions for these procedures?
For most clients, Coolsculpting and Venus Legacy are both quick and safe body contouring solutions. During your consultation, we will confirm you are a safe candidate.
How do I maintain my results long-term?
Maintaining your body contouring results long-term simply requires a healthy, active lifestyle. As we continue to age and we go through different milestones such as pregnancy, menopause and aging, maintenance treatments and follow-up treatments are safe and easy to do to maintain your goals.
Reach Your Dream Physique With Vive Med Spa®!
Whether you prefer the cooling effect of Coolsculpting or the sculpting warmth of Venus Legacy, our team at Vive Med Spa® is ready to help you achieve your look. We use both ends of the temperature spectrum to reduce fat, tighten skin, and produce collagen for a healthy and trim figure.
For more information or to schedule your complimentary body consultation, give us a call or contact us through our website!